Date modified 30 mrt 2011
Mapbook of Naaldwijk
Naaldwijk, centre of the Westland
A couple of years ago I bought the book "Kaartboek van het baljuwschap van Naaldwijk". This book contains a copy of the mapbook of the lands being part of the lordships of Naaldwijk, Honselersdijk and the Honderdland as it was produced in about 1620 by Floris Jacobsz.
I have made a transcription of this book and added an index to the persons and institutions mentioned. The indexes refer to the lands where the name is mentioned:
Beware:
- the person index is by name, this may very well involve multiple individuals!
- it can take a while before the page has been downloaded!
- the size of the document can cause problems on older systems!
- because it is a transcription, the page is in Dutch!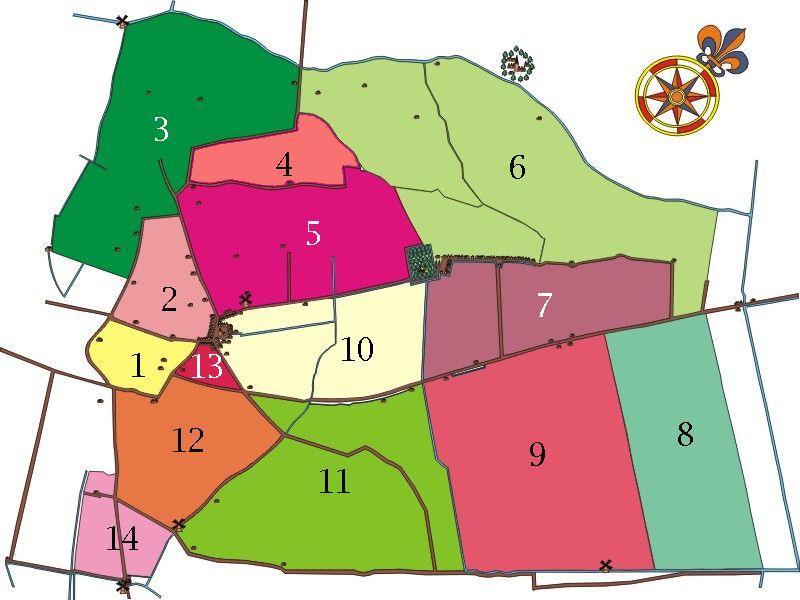 Overview on the quarters of the mapbook.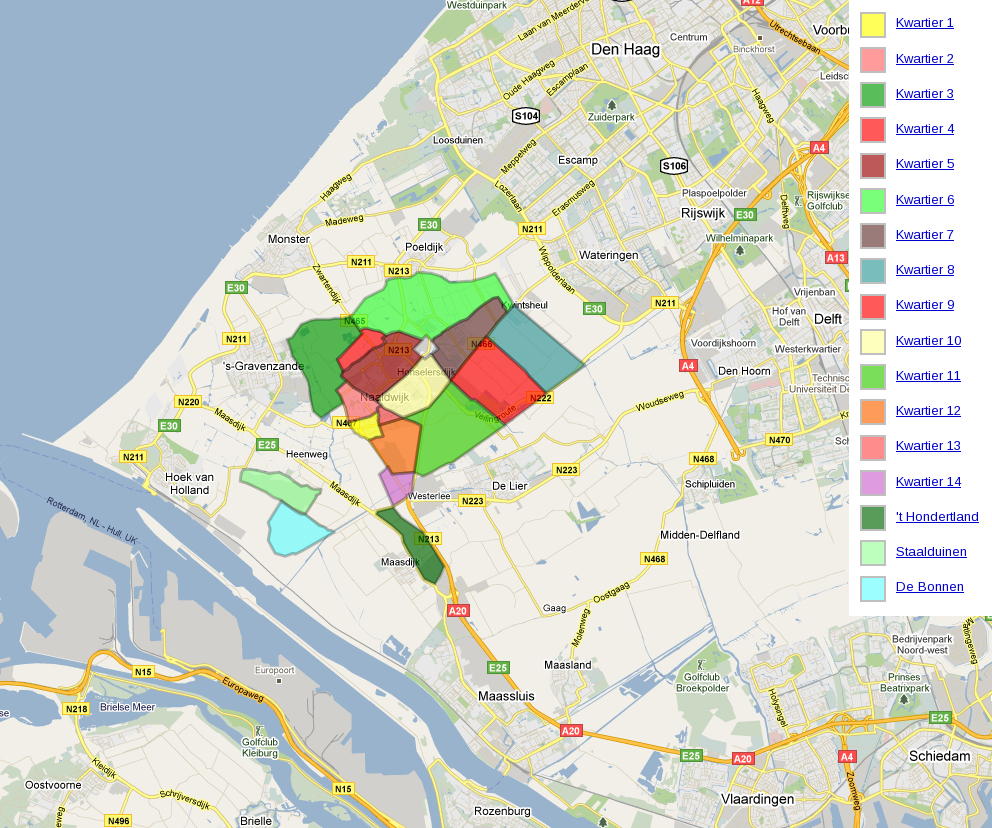 Position of "het Kaartboek" in the Westland.